Paleo recipes arrive on the Thermomix Recipe Platform…
Owners of Thermomix will be familiar by now with the Thermomix Recipe Platform. Launched late in 2015 the platform contains recipe collections written for the TM5 version of the Thermomix, from the UK based recipe development team. At least 2 new collections are being added each month.
Thermomix really is the way forward to help you prepare delicious and nutritious meals in minutes. And the good news is that there are new collections coming along that address specific dietary regimes.
The latest of these is Every Day Paleo which has been produced in conjunction with Jenny Tschiesche of LunchboxDoctor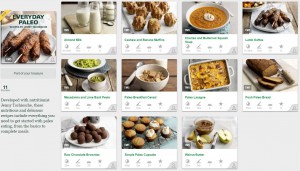 it includes savoury and sweet recipes as well as the perfect Almond Milk
The Paleo Collection (Everyday Paleo) joins RAW! and Detox!
Equally tasty collections recently uploaded include Happy Easter – a selection of seasonal treats and main courses or supper dishes and Easy Pasta and spring time soups…plus one for the kiddies "Kids Creative Treats"…that will keep the quiet during the school holidays…
If you've not already registered on the platform and would like help with your first log-on give me a call…of perhpas you'd like to trey some of the Paleo recipes with me…give me a call and we'll arrange a cooking session together.
Helen