if you're a Thermomix owner…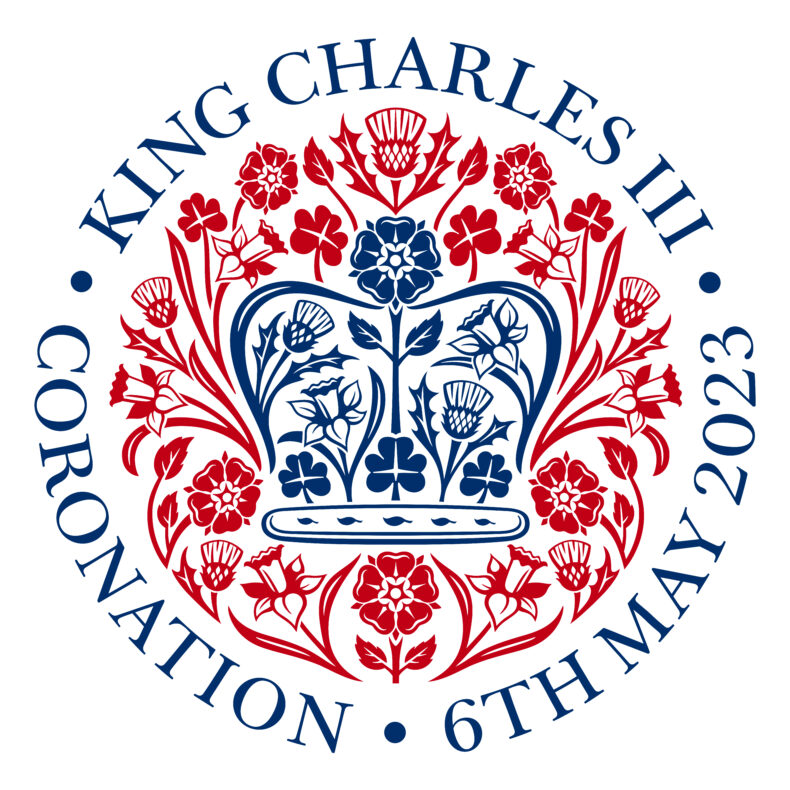 Details of a Coronation Quiche have just been declared as the Coronation's official party food.
The quiche is the latest in a number of official royal recipes. Queen Elizabeth II's coronation dish in 1953 was "poulet reine Elizabeth", or coronation chicken, as it later became known.
I think it's a great idea to have a Big Lunch in celebration of the Coronation – and to have large sharing dishes that don't cost too much money. But I have to say the ingredients of the Coronation Quiche don't quite do it for me! And I'm not the only one to judge by recent comments on social media and in the press.
In my opinion, the pastry is very traditional and contains 25g lard – which some people won't like. So, I think the website recommendation to buy a block of short crust pastry makes more sense. Of course, if you are the owner of a Thermomix you can make your own short crust pastry – you can find a good recipe here on the Cookidoo platform:
Short crust Pastry: https://cookidoo.co.uk/recipes/recipe/en-GB/r178859
I'm not wildly enthusiastic about the spinach and broad bean combination – although you could use Endamame Beans. (You can steam the spinach and beans using the Varoma unit on the Thermomix – but do make sure to squeeze out all the water – or you'll have a sloppy quiche.)
Searching for Quiche will bring up many pies and tarts on Cookidoo. One of my favourites for the Coronation, would be the Bacon and Sweetcorn Quiche. It was originally published in the Family Table Cookbook. This is a large, deep filled quiche. The ingredients aren't too expensive and best of all it's very filling and could easily be cut into 12 slices (rather than the recommended 6 portions).
Bacon and Sweetcorn Quiche: https://cookidoo.co.uk/recipes/recipe/en-GB/r398194
Another quiche that caught my eye is the Smoked Salmon and Leek Quiche. Perhaps a little more expensive to make, but suitable for a celebration Quiche.
Smoked Salmon and Leek Quiche: https://cookidoo.co.uk/recipes/recipe/en-GB/r395009
Just go over to Cookidoo France (check the filters in your Cookidoo account) and you'll find loads of interesting fillings for quiche – not just for the standard Quiche Lorraine.
Here are a couple of recipes that caught my eye
Quiche saumon, épinards, feta (Salmon, Spinach and Feta Quiche)
https://cookidoo.co.uk/recipes/recipe/en-GB/r127116
Quiche aux Tomates Cerises (Cherry tomato Quiche)
https://cookidoo.co.uk/recipes/recipe/en-GB/r96282
I use Google Lens to translate from other Cookidoo platforms – and hold may phone over the Thermomix screen for a quick translation of the method – I find Google Lens gives the best translation and the app is easy to use.
I've just watched the video of a Royal Chef making the Coronation Quiche and I must say it looks more appetising than it sounds. It could be made for vegetarians using a pastry that doesn't include lard – but I'm afraid that vegans will miss out on this dish. Of course, you could make a gluten free quiche version for those who may be gluten intolerant.
Gluten free shortcrust pastry: https://cookidoo.co.uk/recipes/recipe/en-GB/r178526
Full details on how to make the Coronation Quiche with a list of ingredients may be found on the Coronation Website:
https://www.royal.uk/coronation-quiche-0
There are four other official Coronation dishes:
Prawn tacos with pineapple salsa – made by Greg Wallace
Strawberry and ginger trifle – made by Adam Handling
Roast rack of lamb with Asian-style marinade – made by Ken Hom
Coronation aubergine – made by Nadia Hussain
If you'd like to make the Quiche using your Thermomix – here is a pdf of the recipe converted to the Thermomix.
However you may spend the Coronation Day and Weekend – I hope you enjoy yourselves and have the opportunity to spend time and share food with friends and family.
Update May 2023: I made the quiche nad it is very delicous!
Helen
April 2023
For more infomation on how to use a Thermomix and see a demonstration…please contact me on 07725576472 Thermomix Advisor Number 8000000230 Based in Kent UK.
Follow me on Facebook: CookingwithImagination
Host a Demonstration: Current gift for hosting
Refer a friend: Referrral Gift
Join my team: Thermomix Advisor