Are you looking for an Imaginative speaker for your next meeting? Perhaps you are trying to fill a last minute programme slot?
Helen, owner of Imagination Style Consultancy, has been speaking to audiences across Kent for over 17 years. She is a popular speaker and travels across the county to speak to audiences of differing sizes and age groups.
Here are just some of her most popular demonstrations for small-medium sized ladies groups:
50 Ways to Tie a Scarf
New! Winter Warmers: Styling Winter Scarves
Talks for medium to large groups, presentations with beautiful imagery, certainly not boring powerpoint!
Wrinkles don't Matter
Pearls and Princesses ~ Helen is a Certified Pearl Specialist
Diamonds: A Girls Best Friend?
Colour and Fashion
What to Wear (and not to Wear) to a Wedding
The Making of a Style Icon
The History in Your Handbag: Lipstick
Please request a brochure for the full list of presentations and demonstrations and speaker fees and expenses or contact Imagination today to confirm availability – Helen is a popular speaker and her diary is already booking through to end 2024.
Approved speaker Womens Institute – Listed in East and West Kent Speaker Handbooks Also Inner Wheel, TWG, ABC, U3I and other social groups
To book Helen please call M: 07725 576472 or Email Helen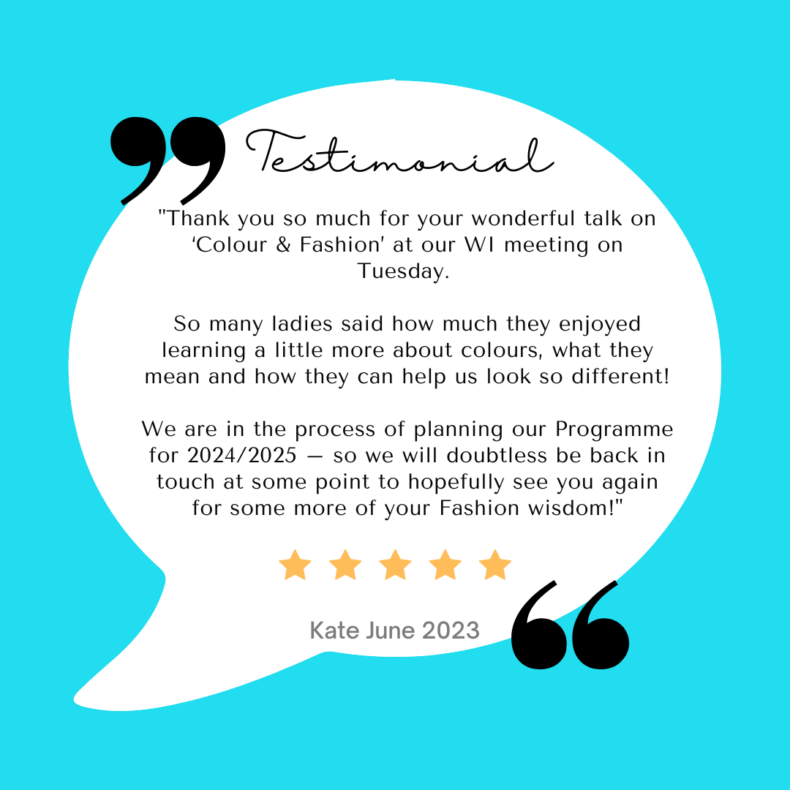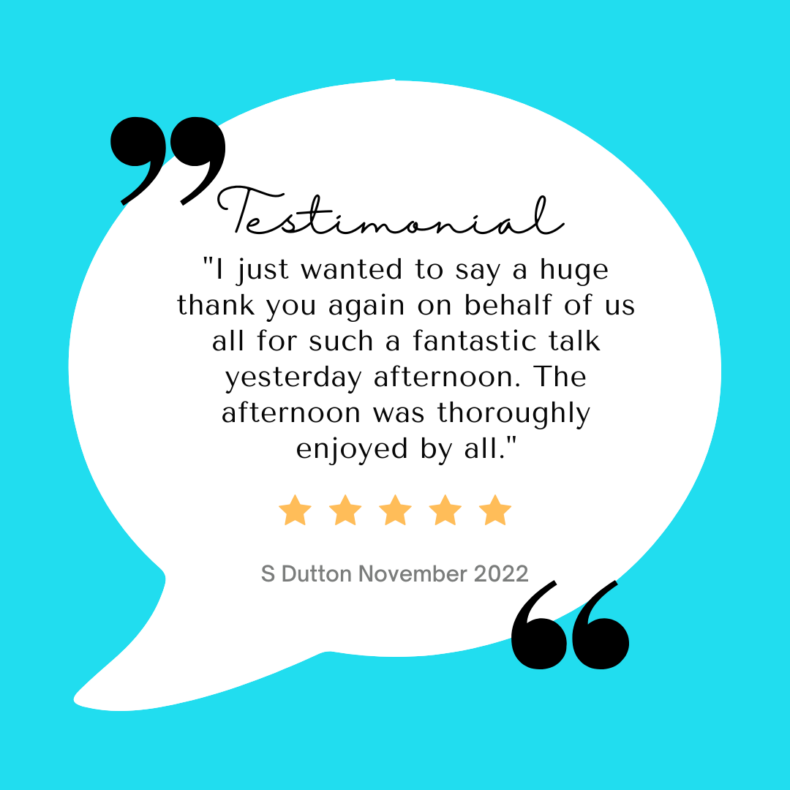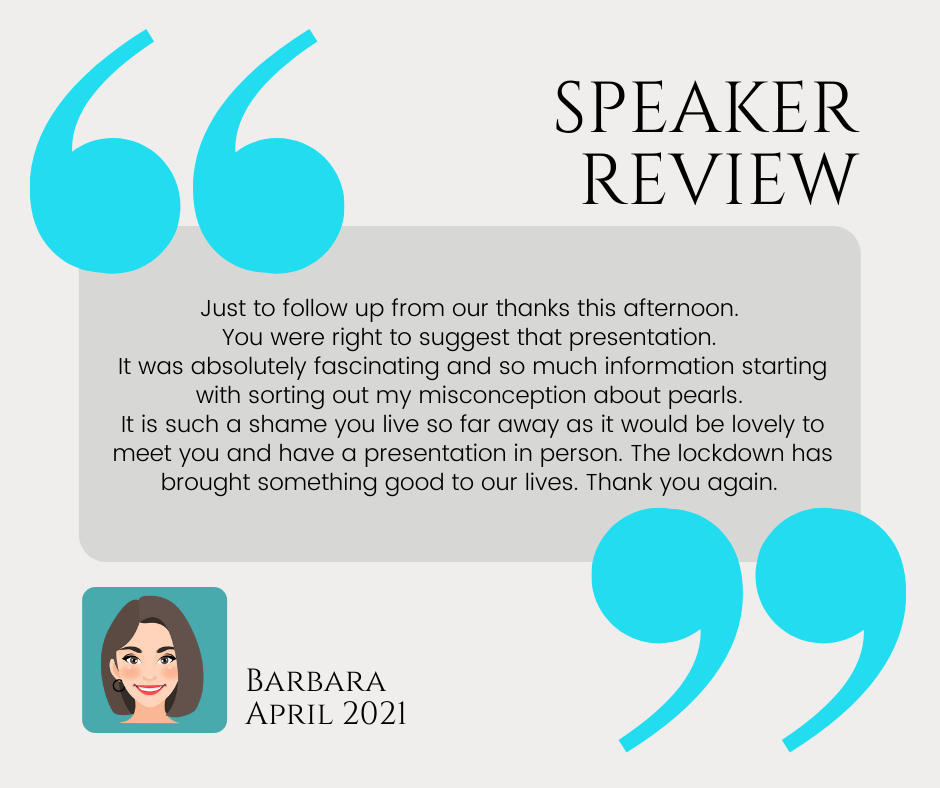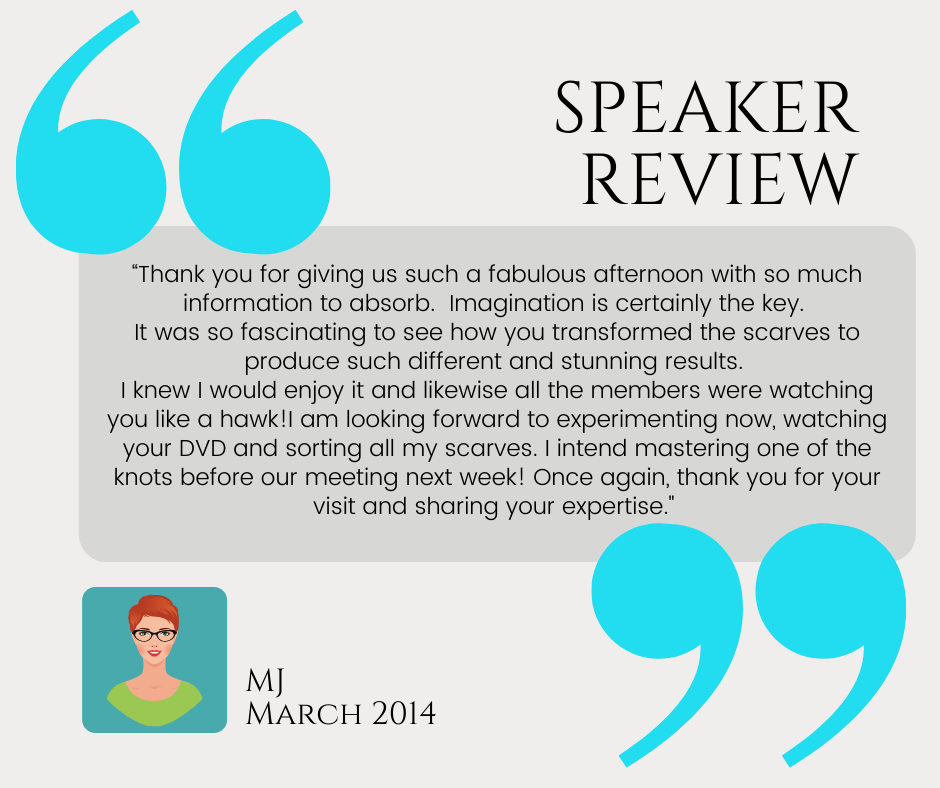 Post Updated June 2023