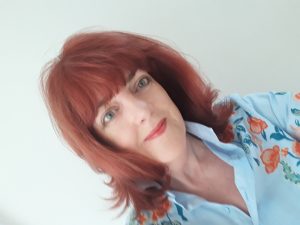 Imagination is here for you…
When I was younger I used to think I could fix anything if you had great hair, great make-up and great clothes…
As I've got older I've realised that if you don't feel healthy, vibrant and full of life – throwing money at your wardrobe only helps so much…
So if you think your style needs tweaking or completely re-defining, if you have lost your "va-va voom" or are facing new challenges in your life and would like some expert guidance…
With over 12 years in business, Imagination has helped hundreds of women (and men), get more from their wardrobes and added colour to all aspects of their lives.
A fully qualified Stylist and Image Consultant, Diet and Nutrition Advisor and Nutritional Therapist – Helen, owner of Imagination advises on all aspects of Image and Health including colour, style, wardrobe planning and decluttering, personal shopping, healthy eating and weight management. She is an independent Thermomix Advisor and Team Leader – showing people of all ages how fast and easy, healthy food can be to prepare.
"Ladies (and gentlemen) ask my advice for many different reasons:
Sometimes they're just curious about which colours really suit them. Sometimes, they may be planning their wedding or their sons/daughters wedding and want to know how to look their best on the day.
It can be a lady who's body has changed shape during the menopause or someone who has lost weight or put on a few pounds.
Often it ladies who hate shopping and have got themselves into a bit of a mess with their wardrobes – not knowing what really suits them or where to buy their best styles.
Others are making big changes to their lives, with new jobs or trying to get promotions, or find a partner to start a new relationship."
A consultation with Imagination will give you renewed confidence.
With a realistic and practical approach – to suit your budget, whether its Primark or Prada – don't think you'll get the same treatment as you may have seen on the TV – there's no laughing, digging in the ribs or elsewhere or throwing your clothes out through an open window! Although we will have a fun time together!
"I want to help you to get more from your wardrobe and add colour to your life!
I'd like dressing and looking your best to be a pleasure for you.
I'd like you to open your wardrobe each day and have something perfect to wear for every occasion."
A consultation is an investment in your future – you'll gain confidence, look great, and in the longer term, you'll save money."
See what my clients have to say Testimonials
Helen is also a licensed trainer for Colourflair Studios, training new stylists and consultants in colour and style. She also writes and has developed a number of Ebooks and training materials for Image Consultants as well as running workshops for businesses. She has developed a wide range of talks and demonstrations suitable for a variety of audiences.
IMAGINATION is a personal and corporate image consultancy based near Maidstone and Ashford and serving London, Kent and the south east of England for private clients. The company is owned and run by Helen Kendall-Tobias MACC (Member of the Association of Colourflair Consultants.) The company was first launched in 2005. Celebrating 12 years in business, Imagination is Kents No 1 Image Consultancy
Helen Kendall-Tobias is a fully qualified image consultant and stylist, diet and nutrition advisor and nutritional herapist, and Independent Thermomix Advisor and Team Leader. She helps people of all ages to present their best image every day of the week, at home, socially and at work. She is fully insured and CRB checked.