THE ONLINE COLOUR ANALYSIS EXPERIENCE – become colour confident with Imagination and sort your post lockdown colour palette…colour styling at home
Did lockdown get you stuck in a rut with the colours you wear?
Do you want to add some new colours to your wardrobe – but not sure which ones?
Do you want to find your best colours since changing your hair colour because the colours you were wearing no longer suit you?
It's time to get colour working for you, and at Imagination we call it Colour Confidence…and it's a virtual session which you can book today.
Colour Confidence is the modern approach to colour analysis during the Covid-19 pandemic. It's certainly not about "having your colours done" and being made to fit into a pigeon hole and handed ready-made swatches of colour the same as your friend, your friends friend, your neighbour and your aunt.
Colour Confidence will show you the colours that make you look fabulous every day…For the price of a cut, colour and blow dry – Imagination Style Consultancy, will show you which colours give you star quality. The colours which give you a healthy, glowing look. The ones that make you look instantly more youthful. The colour for hair, for accessories, for work, for zoom calls…
Book a "Colour Confidence" experience by calling me, Helen on 07725 576472 and you'll get all the answers and discover your "Star Colour"… and see just how easy it is to add new colours to your life.
COLOUR CONFIDENCE
Key Information
Time: 1 hour
Price: £97
Find out if the colours you love really suit you
***
Discover your best range of colours
***
We'll prepare your own personalised colour summary and a digital swatch of your best colours to use while you are internet shopping or able to shop in person…
***
…and show you how to wear your colours and introduce new colours to your wardrobe
***
You'll discover the best colours for jewellery and accessories
***
And you'll find your 'Red-Carpet' colour – for those occasions when you need a new outfit to wow!
***

HOW IT WORKS
Phone IMAGINATION to book your virtual consultation time
You will be sent an email with information on how to take the best photo for our session together.
Your virtual session will be confirmed and payment taken online/or over the phone when your booking is confirmed.
You will be sent confirmation for your Virtual session and a link to join a personal Zoom session.
You will be sent a reminder 2 days before your appointment.
The session will last up to 60 minutes on Zoom. You will receive a summary after the session and a digital colour palette that you can keep on your phone.
Book a "Colour Confidence" virtual experience by calling
IMAGINATION 07725 576472
or Purchase a Gift Voucher Here
What are you waiting for? Phone 07725 576472
Add some colour to your life…today!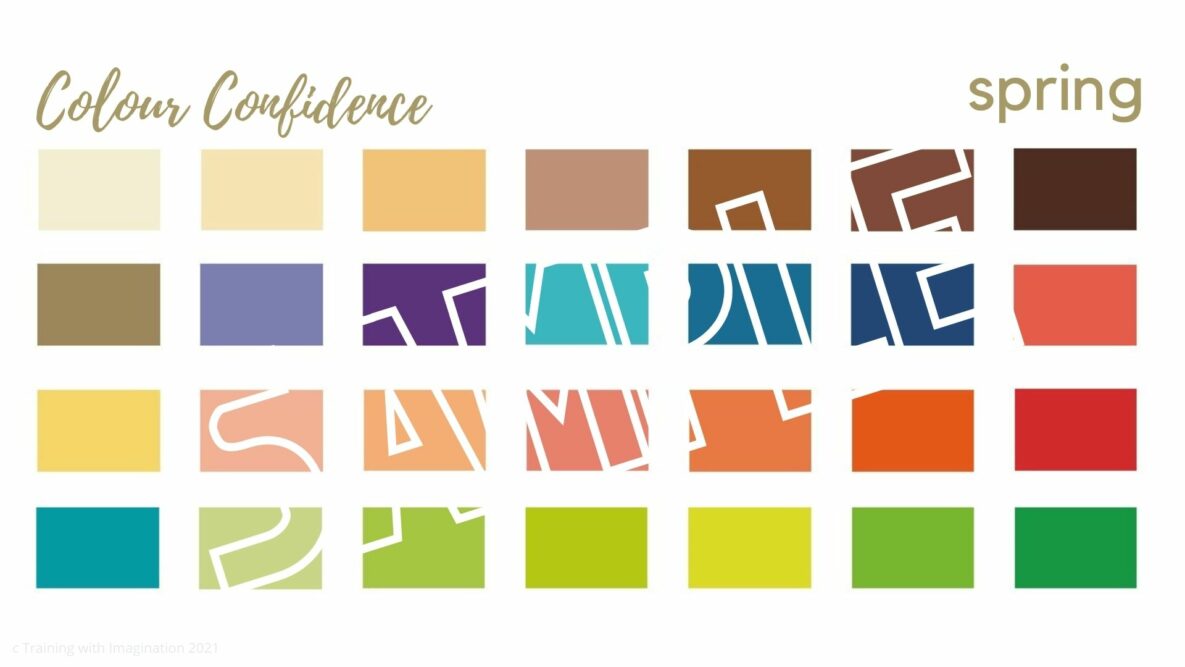 If you've landed on this page and would like to train in, and offer colour analysis please use this link.