When was the last time you took a good look at your underwear drawer?
Is it filled with luscious lace, ribbons and bows or with practical, no-nonsense bras and briefs that do the job for most occasions?
Which underwear you choose to go under your outfit is very personal. But, you'd be surprised to know how frequently I come across ladies (clients) who are wearing completely the wrong stuff…
It's become such an issue that clients who book me for personal shopping are sent a list of what to wear and what not to wear – and the most important request I make is that they wear their "best" undies. You see, I've lost track of the number of times that a lady has turned up wearing a bra that clearly does not fit – with briefs that ride up or don't flatter her figure.
It doesn't matter whether you spend £50 or £500 – your clothes won't look great without the right underwear. So what should you have in your undie drawer?
Well first things first:
Empty out said underwear drawer – discard anything that's discoloured, hasn't been worn in a while or no longer fits.
If you have been washing your bras in the washing machine and they are over 18 months old – it's likely that the elastic is probably wrecked and they'll need to be replaced. You should be fitted for a bra at least once a year or 18 months anyway as shapes fluctuate with the seasons and as we age. There are obvious times in your life (pregnancy) when it's absolutely essential to have the right bra – but often women don't realise how the breast changes shape with age. This means that the type of bra you wore when you were 20, won't be the shape you need at 30 – which could be different again to the support you need at 40, 50 and beyond. Don't guess at what you need – go to a professional fitter (I'd recommend a good local independent lingerie shop).
It's the same with briefs – although perhaps slightly less critical. If you feel most comfortable in Bridget Jones style enormous pants then don't be shy.
M&S, who sell 60 million pairs of pants each year, say that the larger pant is having a resurgence in popularity. But these are not the boring BJ ones – they are pretty, lacy confections. It seems that we are all looking for something more comfortable and there has been a rise in sales of Brazilian and Midi shapes. Only 1 in 10 pairs of pants now sold in M&S is a thong – it seems they've had their day.
So what is left? You'll need at least:
2 Nude Bras (1 should be a T-shirt style – with seamless/smooth cups to wear under close fitting tops) – by nude I mean a colour that won't stand out under more sheer fabrics
2 Black Bras (again one T-shirt style see note above)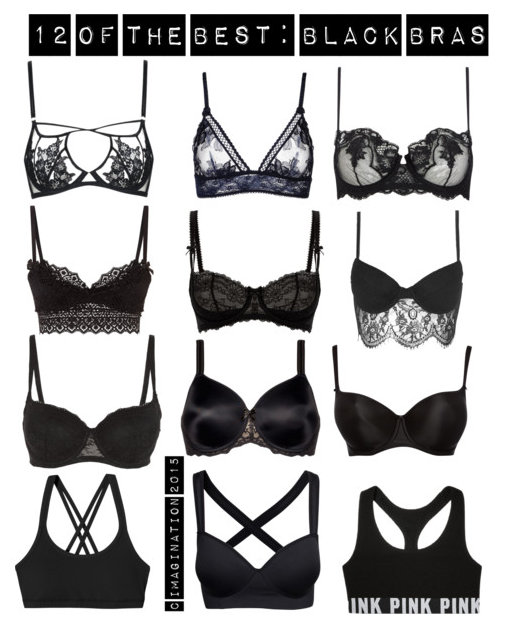 A multiway bra that can be made strapless or backless and have interchangeable see-through straps to wear with camisoles
Briefs – to match with above, and perhaps 15 or so basic everyday pairs – enough so that you can go a whole wash cycle and have a few spares
At least one pair of seamless briefs – no VPL allowed
Spanx – now this may not apply to everyone, but they certainly give a smooth finish to more fitted outfits. (Please note I recommend these for special occasion wear only – wearing them every day isn't a great idea – let your body breath!)
These are the basics. Once you have these you can invest in other colours, more lace, ribbons and decoration and have some fun!
If you wear unlined dresses, then you should invest in a full length slip – but if your clothes are lined then this is not necessary. Half-slips have a tendency to ride up and cause unsightly bulging around the middle – so I'd avoid these.
The clear-out and re-assessment of what you have should take less than 30 minutes – unless of course you have to try everything on to see if it fits.
The next step: Book an appointment for a Bra fitting.
Make a list of the basics that you need and re-stock your lingerie drawer.
Wearing the right underwear is a great boost to the confidence – so don't put it off…
Original Article by Helen Kendall-Tobias
Imagination ~ Image and Health Consultancy
www.imaginationonline.info