Read more
New Collection arrives on Thermomix Recipe Platform or COOKIDOO
As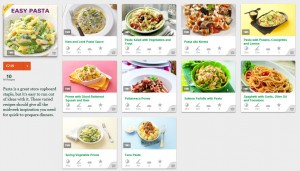 a Thermomix owner you will have experienced the Thermomix 5 Star Service. This now includes access to the Thermomix Recipe Platform which is called Cookidoo.
New collections of recipes, specifically written for the TM5 are uploaded regularly and the latest one is called "Easy Pasta!"
10 Recipes of mothwatering dishes ideal for quick weeknight suppers, make up this new collection that was launched on Monday.
The Thermomix Recipe Platform now has over 20 collections and is growing every month.
Not registered for the Thermomix Recipe Platform yet? Then please call me and I will arrange to pop in and set you up – and perhaps cook one of our scrumptious wish list recipes too! Helen 07725 576472