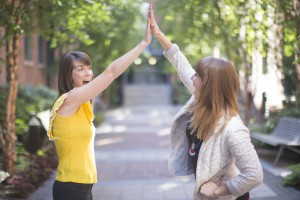 JOIN MY TEAM…of Independent Thermomix Advisors in Kent, UK.
Would you like flexible working hours that you can fit around your family?
Are you thinking of going back to work after a break?
Perhaps you'd like to start your own business.
or
You'd just love to own a Thermomix…
HAVE YOU HEARD ABOUT THE THERMOMIX EARNING PROGRAMME?
As an Independent Thermomix Advisor and Team Leader I am looking for people to join my team which is based in Kent UK.
If you would like a job with flexible hours (around 15 per week) and love food, cooking or healthy eating – you could turn a passion into a business demonstrating Thermomix in your local area.
This is a great opportunity to work flexible hours that fit in with your family and lifestyle.
To find out more about this opportunity you first of all need to see a Thermomix TM6 demonstration, and then come to an Opportunity Meeting. They're held every fortnight at various locations in Kent.

The Opportunity Meeting is an informal chat and a short presentation so you can see what being a demonstrator/advisor entails and understand the role more fully. It takes about 1 hour.

If you don't already own a Thermomix, you can now 'earn' your Thermomix through being an Independent Advisor and demonstrating the Thermomix to customers.  Our new TM4U earning programme which started late 2019 – means that you can be training as soon as next week.
Come to an Thermomix Advisor Opportunity Meeting to learn more about this business opportunity.
To find out more about the Thermomix Advisor Business Opportunity and our Earning Programme, book your place by emailing me at helen@imaginationonline.info or call me on 07725 576472.
If you'd like to start a new career with Thermomix, now is the time to see a demonstration, attend an Opportunity Meeting and get booked onto the training programme.
PS If you can't manage these dates but are interested to find out more – please contact me as alternative dates may be available.
Helen Independent Thermomix Advisor and Team Leader Kent UK 07725 576472
"THERMOMIX® " is a registered trademark of Vorwerk. Vorwerk does not support, authorise or endorse this site. Official Thermomix UK Website.