Owning a Thermomix just got even better! From today (30th November) all Thermomix customers will receive login details and an invitation to register on the Thermomix Recipe Platform (TRP).
The Thermomix TM5 has been a huge success, since its launch in September 2014, but with over a million Thermomix TM5 already sold worldwide – we've been waiting for some of the promised features to go live. The first of these is the Recipe Platform.
In the UK this means access to new collections of recipes written specifically for the TM5: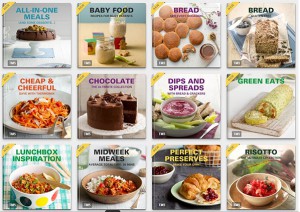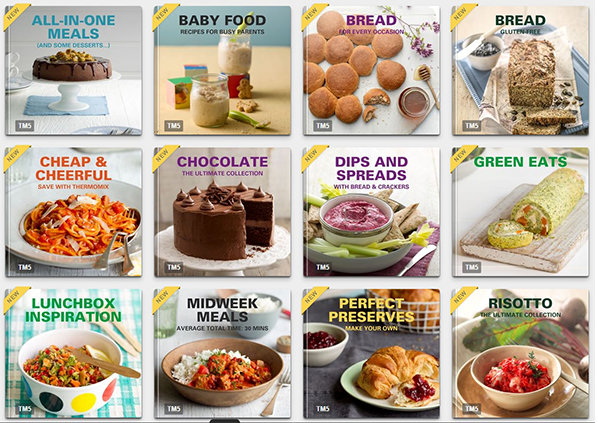 But it doesn't stop there. There are 22 new collections of recipes and this is just a small selection of what's to come. New collections will be added regularly. You can also upload your Basic Cook Book Chip to the platform – so you will have the same functionality as the new recipes on the site. (See below.) and if you own other Recipe Chips from other countries you can upload these too.
The platform allows you to plan your meals by dragging and dropping recipes to different days of the week in a calendar – and then as if by magic, make a shopping list of ingredients for you to send to your phone, so that you have it when you're in the supermarket.
This is a free service for Thermomix owners and as a special thankyou for taking the time to join the on-line community there will be a Welcome Gift of 14 new recipes that will go straight into your recipe collections or "Treasure" as they are called on the site.
TM31 owners can join in the fun too so look out for your invitation.
So what are you waiting for? Register at mythermomix.co.uk today to start the next stage in your Thermomix adventure.
I'll be contacting my customers in the coming days to check you have received these details and have registered on the TRP successfully. Perhaps now would be a good time to host a demonstration or have a "wish list" recipe cooked…so that I can giver you a refresher on the features and functions of the Thermomix. I recomend that all my clients attend a demonstration at least once a year – so they get new inspiration and ideas for the Thermomix.
Call me Helen on 07725 576472 to organise your demonstration.