*** THERMOMIX CUSTOMER OFFER: June 2022***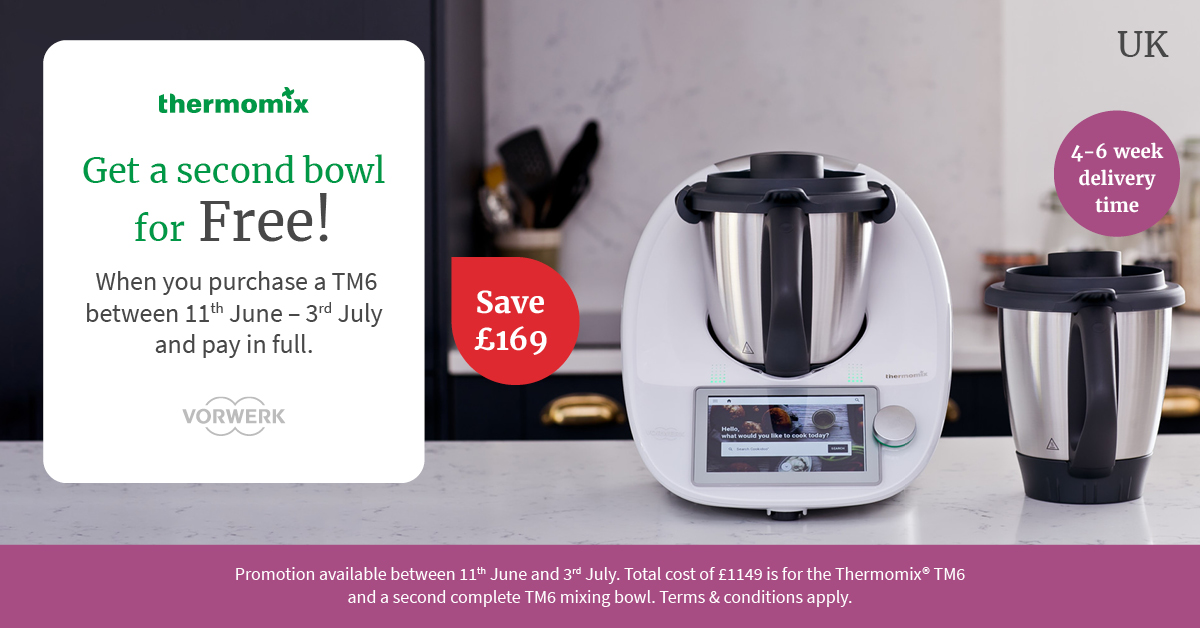 If you buy before the 3rd July and make a single payment you'll get a free Thermomix Bowl. (Worth £169)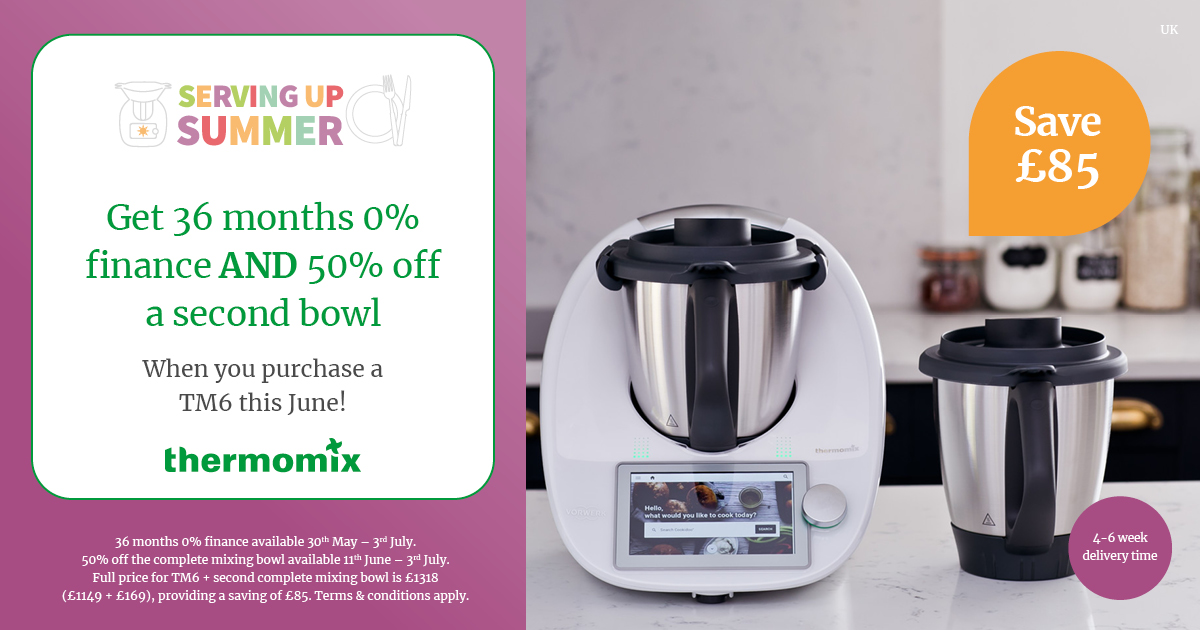 We also have a 0% finance option until 3rd July when you purchase a Thermomix TM6. You can Choose between 12, 24 and 36 months repayment.
Please call me to arrange a virtual or Face to Face demonstration of the Thermomix TM6 and also see the TM Friend in action. 
During the Covid-19 pandemic we are also offering virtual demonstrations and support for new customers by phone email and social media. Call me on 07725 576472 to arrange your virtual demonstration or to place your order.
I am an Independent Thermomix Advisor and Team Leader based in Kent. Please quote Advisor ID 8000000230
"THERMOMIX® " is a registered trademark of Vorwerk. Vorwerk does not support, authorise or endorse this site. Official Thermomix UK Website. 
Page Updated June 2022