I'm an Independent Thermomix Advisor and Team Leader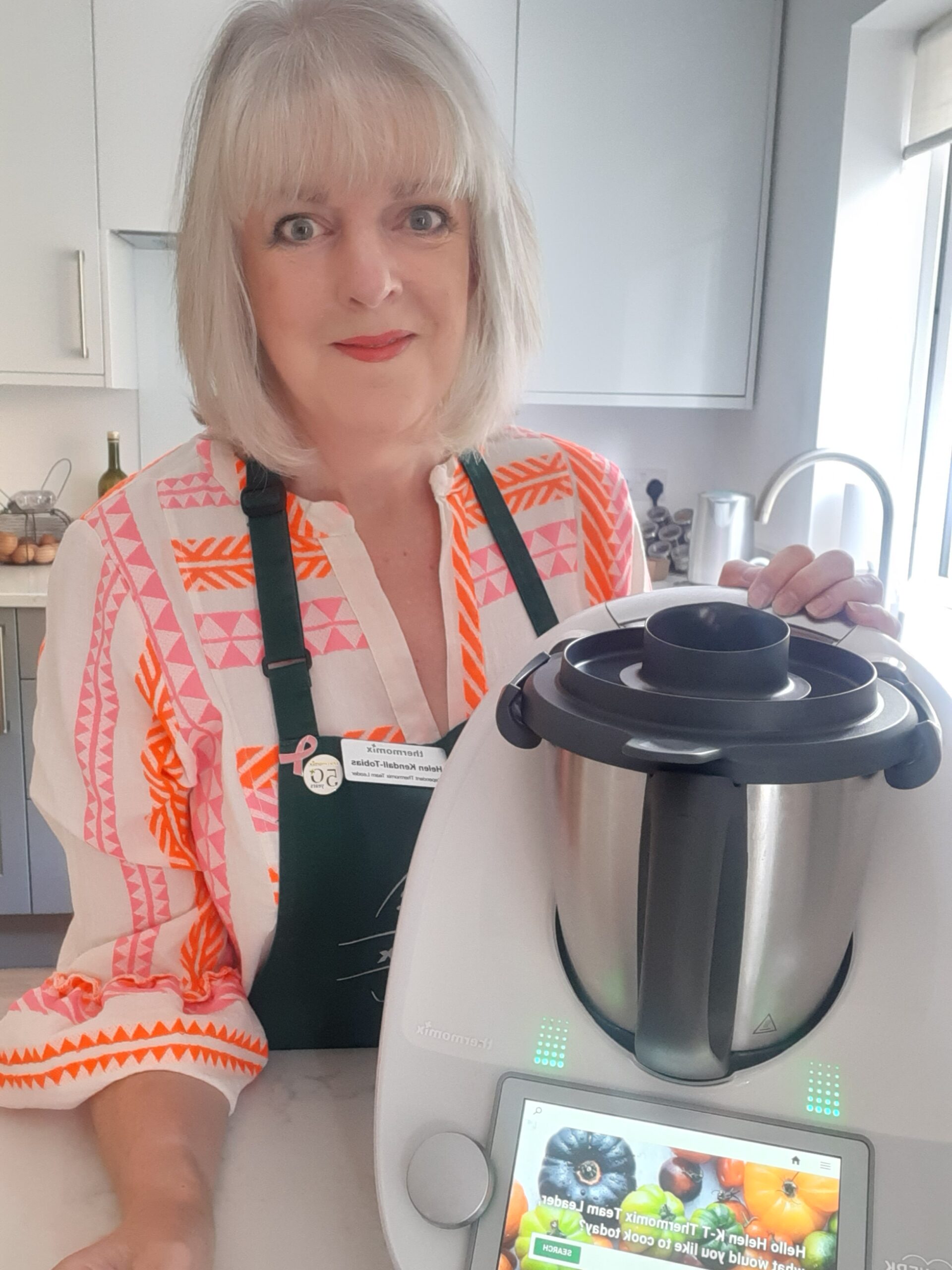 based in Kent (Between Maidstone and Ashford). I've owned a Thermomix® since July 2014.
I like cooking, especially Bistro Style food and French/Italian food and healthy eating, using local ingredients and fresh unprocessed food where possible.
As soon as I saw the Thermomix® I knew I wanted one in my kitchen. It's like having an extra pair of hands. No more chopping, kneading, stirring…the benefits go on and on.
I found out that you can earn a Thermomix® by becoming a demonstrator (or advisor) – and that's exactly what I did.
My original plan was to do it until I had earned the Thermomix® and then I set myself a 4 month deadline to decide what I was going to do.
I enjoy it so much I have not only decided to remain an Advisor, I became a Team Leader 8 years ago and I am building a growing team of like minded people, local to me, all demonstraing the Thermomix® in the Kent area. There's an opportunity for you if you think you might be interested.
The best way to buy a Thermomis® is through an Advisor who will answer your questions and help you as you use the Thermomix – now we are back to Face to Face demonstartions but I can still offer you a virtual demonstration if it's more convenient. But if you'd like to join my team the first step is to see a demonstration – and then attend an "Opportunity Meeting".
Just want to see a Thermomix® in action or buy a Thermomix no problem…please contact me, Helen on 07725 576472 to arrange your demonstration.
"THERMOMIX® " is a registered trademark of Vorwerk. Vorwerk does not support, authorise or endorse this site.

Useful links:
This months gift for Hosting a Cooking Experience (Demonstration)
This months gift for Referring a Friend for a Cooking Experience (Demonstration)
This months Customer Offer if you Buy a new Thermomix TM6